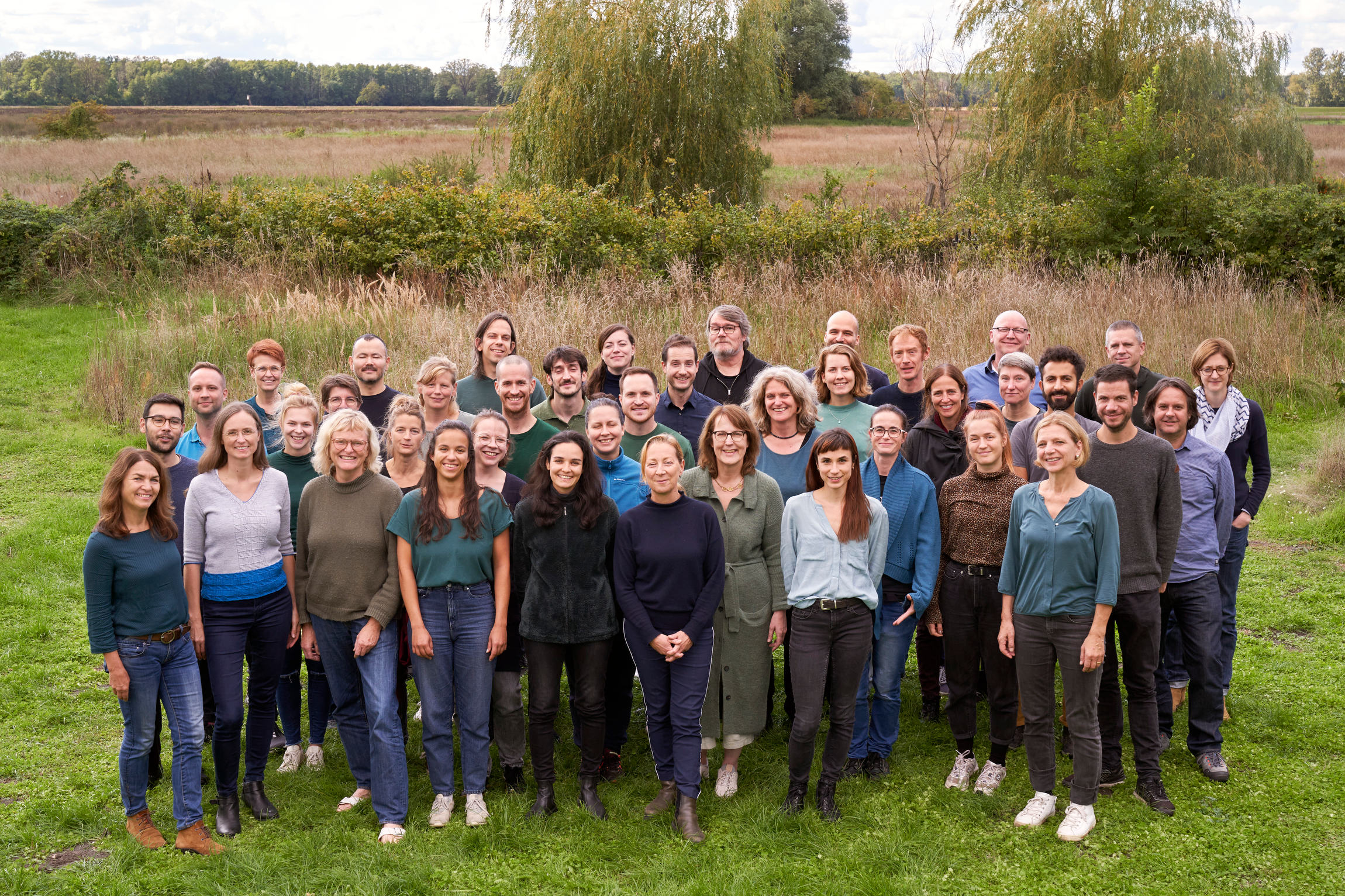 About Us
GOGEL is compiled by Urgewald e.V. Urgewald is a German environment and human rights NGO, whose goal is to establish strong environmental and social standards for the international finance industry. It was founded in 1992 to monitor the activities of European banks and companies abroad and to provide advocacy services to communities, whose environment and livelihoods are threatened by controversial investment projects.
A special trademark of Urgewald's work is the combination of in-depth research, media outreach and public campaigning. Urgewald has over 25 years of experience in working on the finance and energy sector. In 2015, it played a key role in moving two of the world's largest investors - the Norwegian Government Pension Fund and the German insurance company Allianz to divest from the coal industry. These are up to now the world's two largest coal divestment actions. These two successes inspired Urgewald to begin compiling the Global Coal Exit List (GCEL). The GCEL was first launched in 2017 and is updated each year. The Global Oil & Gas Exit List (GOGEL) is Urgewald's latest data project. GOGEL is published each fall and is supported by a network of partner organizations. More than 230 individiual financial institutions use GOGEL to screen their portfolios and develop oil & gas exclusion policies.
Today, GCEL and GOGEL are widely recognized as the most comprehensive public databases on coal, oil, and gas companies. They also provide the basis for research on the financiers and investors behind the fossil fuel industry. Our financial research is published on our Investing in Climate Chaos website and in the joint NGO report Banking on Climate Chaos. The databases have also become important tools for civil society organizations, media, researchers and even regulatory bodies.
Partners
Urgewald relies on a global network of NGO partners to realize and distribute GOGEL. One of our key partners is Global Energy Monitor (GEM). GEM's data on fossil infrastructure projects is the main information source for the midstream and gas-fired power sections of GOGEL. For the reputational risk section of GOGEL, partner organizations from around the world provide information on projects in their regions. All in all, more than 50 partner organizations from around the world are partners of the GOGEL project.
Our Supporters
We thank our supporters for trusting our work and making GOGEL possible.
GOGEL receives substantial financing from many private individuals. These people support our work on GOGEL with different amounts on a regular basis. Their reliable support helps our continuous work on GOGEL and ensures that we can provide high-quality, independent data over time.
2023
In 2023, more than 440 private donors contribute to GOGEL. Our special thanks go to the 19 "GOGEL Gesellschafter*innen (G)".
David Ahrens, Schwerin; Markus Apel, Ingolstadt; Marianne Arndt, Berlin; Andrea Bachstein-Peters, Wittnau; Hans-Hermann Baetcke, Lörrach; Tobias Bake, Köln; Hugo Bandorf, Hannover; Manfred Bauerfeind, Kempten; Edeltraud und Johannes Bickel, Berlin; Sandra Birkholz, Köln; Gabriele Birth, Bremen; Tanja Bloemker, Tecklenburg; Susan Bock, Warendorf; Bettina Bock (G), Darmstadt; Christian Bothe, Berlin; Christiane Bowien-Böll, Mannheim; Gunnar Braun, München; Joachim Brausch-Fingerhut, Frücht; Claudia Decker, München; Christoph Dembowski, Rotenburg; Gabriele Dirsch, Bubenreuth; Horst Domnick, Hamburg; Karl-Ludwig u. Heike Dortmann, Rheine; Henning Droege, Waldburg; Wolfgang Dropmann, Münster; Lutz Eckstein, Karlstad; Kristin Eisen, Soest; Horst Ellner, Deckenpfronn; Rüdiger Eschenbach, Berlin; Frieder Fahrbach, Lindau; Andreas Fender, Meißen; Regula Fey, Herrsching; Annette u. Thomas Fischer, Wendlingen; Daniela Fischer, Ulm; Elisabeth Fischer, Pfaffenhofen; Brigitte Fründ, Osnabrück; Christine Fuchs, Nürnberg; Julia Gasch, Dresden; Reinhard Geppert, Rodgau; Antonia u. Jens Güdde, Marburg; Sébastien Guesnet, Bonn; Leonhard Haaf, Tauberbischofsheim; Nicola Haensell, Fürth; Helma Hein, Auggen; Francoise u. Bernd Herrmann, Waiblingen; Walburga Hillebrand, Damnatz; Rüdiger Hiltawsky, Iserlohn; Henriette Himmelreich, Klein-Zimmern; Klaus Hoffmann, Zweibrücken; Ulrich Horst, Warendorf; Eddi Hüneke, Hürth; Andreas Jenne, Erlangen; Doris Jung, Dornum; Eberhard Jungeblodt, Würzburg; Sabine Kettenhofen, Ingersheim; Susann Klamser-Strass, Müllheim; Ludger Klein-Ridder, Gütersloh; Mechthild Klingenburg-Vogel, Kiel; Rita Köppel, Lauf; Bärbel Körner, Ebersberg; Harald Krause, Neukirchen-Vluyn; Christiane Kuhlmann, Münster; Brigitte Kühnert, Bonn; Oliver Kuppinger, Eisenhüttenstadt; Gabriele Lang, Riedlingen; Maximilian Lau, Dresden; Christian Laustroer, Bremen; Hannes Lincke, Hamburg; Rosemarie Linkenheil, Mühlacker; Arnold Löffler, Freiburg; Anke Loose, Karlsruhe; Tilman Lötzsch, Köln; Nora Lust, Potsdam; Bernhard Malkmus, Maintal; Klaus Männel, Oppach; Florian Mathies, Berlin; Marita Matschke, München; Walter Maus, Saarbrücken; Andreas Mende, Dresden; Peter Möller, Recklinghausen; Loretta Moore, Speyer; Eberhard Morawa, Köln; Peter Mühlenbrock (G), Nürnberg; Xenia Muscat, Bad Urach; Albrecht Neubrander, Reutlingen; Andreas Nolte, Essen; Thomas Otte, Erkerode; Uwe Pape, München; Burkhard Pohl, Lemgo; Ricarda Polzin, Bad Gandersheim; Hans Georg Rammert, Oelde; Charlotte Rehbock-Walter, München; Christel Ricken, Soest; Katrin Ringleben-Fricke, Buxtehude; Katja Ristow, Bremen; Barbara Roos, Lich; Maria Rabia Rossmanith, Riedlhütte; Barbara Roy, Heidelberg; Karin Scherer, Mühlhausen; Doris Schiel (G), Versmold; Susanne Schmidt, Butzbach; Ulrich Schmidt, Stuttgart; Sibille Schneider, Warendorf; Barbara Schnelle, Gersthofen; Ellen Scholz, Isernhagen; Gerwin Schulte, Ostrhauderfehn; Bernhard Schwilk, Ulm; Susanne Seeling, Peißenberg; Carolin Sommer, Bamberg; Bruno Sonnen, Trier; Margit Stein, Vechta; Regine Stolzenberg, Berlin; Alexander Tetzlaff, Bonn; Dagmar Thürnagel, München; Gerald Ullrich, Schwerin; Axel Urban, Koblenz; Michael von Dufving, Berlin; Anja Vorspel, Düsseldorf; Lena Vorspel, Bremen; Karin Jutta Voss (G), Lüdinghausen; Regina und Roland Wagner, Ludwigsburg; Michael u. Corinna Warnhoff, Hohenbrunn; Jutta Weber, Hannover; Joachim Weller, Herrenberg; Hubert Wening, Gescher; Jörg u. Hanna Westerhoff, Augsburg; Klaus Wilmink, Elbe; Ulrike Winnemöller, Beelen; Beate Zela-Koort, Stuttgart; Sabine Ziegler, Reutlingen; Bettina Zöller, Lippstadt
In 2022, more than 400 private donors contribute to GOGEL. Our special thanks go to the 19 "GOGEL Gesellschafter*innen (G)".
David Ahrens, Schwerin; Markus Apel, Ingolstadt; Marianne Arndt, Berlin; Andrea Bachstein-Peters, Wittnau; Hans-Hermann Baetcke, Lörrach; Tobias Bake, Köln; Hugo Bandorf, Hannover; Manfred Bauerfeind, Kempten; Sandra Birkholz, Köln; Gabriele Birth, Bremen; Tanja Bloemker, Tecklenburg; Bettina Bock (G), Darmstadt; Susan Bock, Warendorf; Christiane Bowien-Böll, Mannheim; Joachim Brausch-Fingerhut, Frücht; Claudia Decker, München; Christoph Dembowski, Rotenburg; Gabriele Dirsch, Bubenreuth; Karl-Ludwig u. Heike Dortmann, Rheine; Henning Droege, Waldburg; Wolfgang Dropmann, Senden; Lutz Eckstein, Karlstad; Kristin Eisen, Soest; Horst Ellner, Deckenpfronn; Rüdiger Eschenbach, Berlin; Frieder Fahrbach, Lindau; Andreas Fender, Meißen; Regula Fey, Herrsching; Annette u. Thomas Fischer, Wendlingen; Elisabeth Fischer, Pfaffenhofen; Brigitte Fründ, Osnabrück; Christine Fuchs, Nürnberg; Julia Gasch, Dresden; Reinhard Geppert, Rodgau; Antonia u. Jens Güdde, Marburg; Sébastien Guesnet, Bonn; Leonhard Haaf, Tauberbischofsheim; Nicola Haensell, Fürth; Helma Hein, Auggen; Francoise u. Bernd Herrmann, Waiblingen; Walburga Hillebrand, Damnatz; Rüdiger Hiltawsky, Iserlohn; Henriette Himmelreich, Klein-Zimmern; Klaus Hoffmann, Homburg; Ulrich Horst, Warendorf; Eddi Hüneke, Hürth; Doris Jung, Dornum; Eberhard Jungeblodt, Würzburg; Susann Klamser-Strass, Müllheim; Mechthild Klingenburg-Vogel, Kiel; Rita Köppel, Lauf; Bärbel Körner, Ebersberg; Harald Krause, Neukirchen-Vluyn; Brigitte Kühnert, Bonn; Christiane Kuhlmann, Münster; Oliver Kuppinger, Eisenhüttenstadt; Gabriele Lang, Riedlingen; Maximilian Lau, Dresden; Christian Laustroer, Bremen; Hannes Lincke, Hamburg; Rosemarie Linkenheil, Mühlacker; Arnold Löffler, Freiburg; Anke Loose, Karlsruhe; Tilman Lötzsch, Köln; Nora Lust, Potsdam; Klaus Männel, Oppach; Bernhard Malkmus, Maintal; Florian Mathies, Berlin; Marita Matschke, München; Andreas Mende, Dresden; Peter Möller, Recklinghausen; Loretta Moore, Speyer; Eberhard Morawa, Köln; Peter Mühlenbrock (G), Nürnberg; Xenia Muscat, Bad Urach; Albrecht Neubrander, Reutlingen; Andreas Nolte, Essen; Thomas Otte, Erkerode; Uwe Pape, München; Marlene Philippin, Jettingen; Burkhard Pohl, Lemgo; Ricarda Polzin, Bad Gandersheim; Tobias Polzin (G), Bad Gandersheim; Hans Georg Rammert, Oelde; Charlotte Rehbock-Walter, München; Christel Ricken, Soest; Katrin Ringleben-Fricke, Buxtehude; Barbara Roos, Lich; Maria Rabia Rossmanith, Riedlhütte; Barbara Roy, Heidelberg; Karin Scherer, Mühlhausen; Doris Schiel (G), Versmold; Susanne Schmidt, Butzbach; Ulrich Schmidt, Stuttgart; Sibille Schneider, Warendorf; Barbara Schnelle, Gersthofen; Ellen Scholz, Isernhagen; Gerwin Schulte, Ostrhauderfehn; Bernhard Schwilk, Ulm; Susanne Seeling, Peißenberg; Carolin Sommer, Bamberg; Bruno Sonnen, Trier; Regine Stolzenberg, Berlin; Alexander Tetzlaff, Bonn; Dagmar Thürnagel, München; Gerald Ullrich, Schwerin; Axel Urban, Koblenz; Michael von Dufving, Berlin; Anja Vorspel, Düsseldorf; Lena Vorspel, Oldenburg; Karin Jutta Voss (G), Lüdinghausen; Michael u. Corinna Warnhoff, Hohenbrunn; Jutta Weber, Hannover; Joachim Weller, Herrenberg; Hubert Wening, Gescher; Jörg u. Hanna Westerhoff, Augsburg; Klaus Wilmink, Elbe; Beate Zela-Koort, Stuttgart; Sabine Ziegler, Reutlingen; Bettina Zöller, Lippstadt