Pieridae Energy Ltd. is intimidating activists who have exposed the company's difficulties to get financing. The Canadian company needs billions of dollars to build an LNG terminal in Goldboro, Canada. LNG is liquified fossil gas cooled down to -162°C (-259.6°F) to form a liquid that can be transported in LNG carriers. This environmentally harmful gas consists almost entirely of methane. Unknown to many, methane has 86 times more of a warming effect as a greenhouse gas than CO2 over a 20-year period.
LNG terminals are used to export and import liquified gas. Pieridae Energy wants to construct 2 LNG terminals to liquefy the gas and then export it across the Atlantic to Europe. This would cost billions of dollars. Already in 2013, the Canadian oil and gas company asked the German government for a loan of USD 4.5 billion. In 8 years, all Pieridae Energy got was a letter of intent. However, the German government is still considering lending the money to Pieridae Energy in return for a part of the exported liquified fossil gas.
In March 2020, Andy Gheorghiu made Pieridae Energy's financial dilemma public. The environmental campaigner and climate consultant together with fellow Canadian activists wrote a letter to Canadian Prime Minister Trudeau. They also sent the letter to Nova Scotia's Premier Iain Rankin and other Canadian politicians. In the letter, they asked the politicians to deny Pieridae Energy's secret request for almost USD 1 billion of funding from the Nova Scotian government. The activists received the information from an internal company presentation.
After the information became public, Nova Scotia decided not to fund the project. In response, Pieridae Energy threatened Andy Gheorghiu and the other activists with legal action. The company wants to take them to court for making its need for money public.
Pieridae Energy's funding problems just don't seem to go away. For the export of LNG, Pieridae Energy signed a 20-year supply contract with German energy utility Uniper and its majority shareholder Fortum back in 2013. Due to its poor financial situation, Pieridae Energy had to extend the contract several times. Only recently, the company quietly missed its June 30th deadline to secure a final investor.
Pieridae Energy also plans to import fossil gas through pipelines from the US to feed the LNG Goldboro project. Pipelines are the largest source of methane emissions. Along the entire supply chain within LNG systems, regular maintenance work causes regular pipeline leakages. The companies release unwanted methane into the atmosphere. This causes methane plumes and poisonous vapor. The emitted gases cause heart diseases, asthma and cancer. This directly effects indigenous people, like the Mi'kmaq first nation, and wildlife that live along its route from Nova Scotia to New Brunswick, Maine and the Northeast U.S.
The gas that runs through the pipelines is fracked gas. The problem with fracking is that it is incredibly dirty. High-pressure fluid is injected into rocks to crack them open and release oil and gas. The process consumes massive amounts of water, sets free methane emissions and poisonous chemicals. The chemicals poison the groundwater and lead to birth defects in people and animals that live close-by. Fracking also causes earthquakes.
Local and international activists have been protesting across Canada for the past few years. They have blockaded train lines to protest against LNG terminals. As a result, the American investor Warren Buffet decided not to fund the Saguenay LNG Terminal in Quebec with USD 4 billion. The intensified opposition against the project threatened to cause his asset management firm a reputational risk. The Goldboro terminal nearby poses the same risk to investors.
The company is using its power and army of lawyers to silence those who speak up. It's high time to divest Pieridae Energy.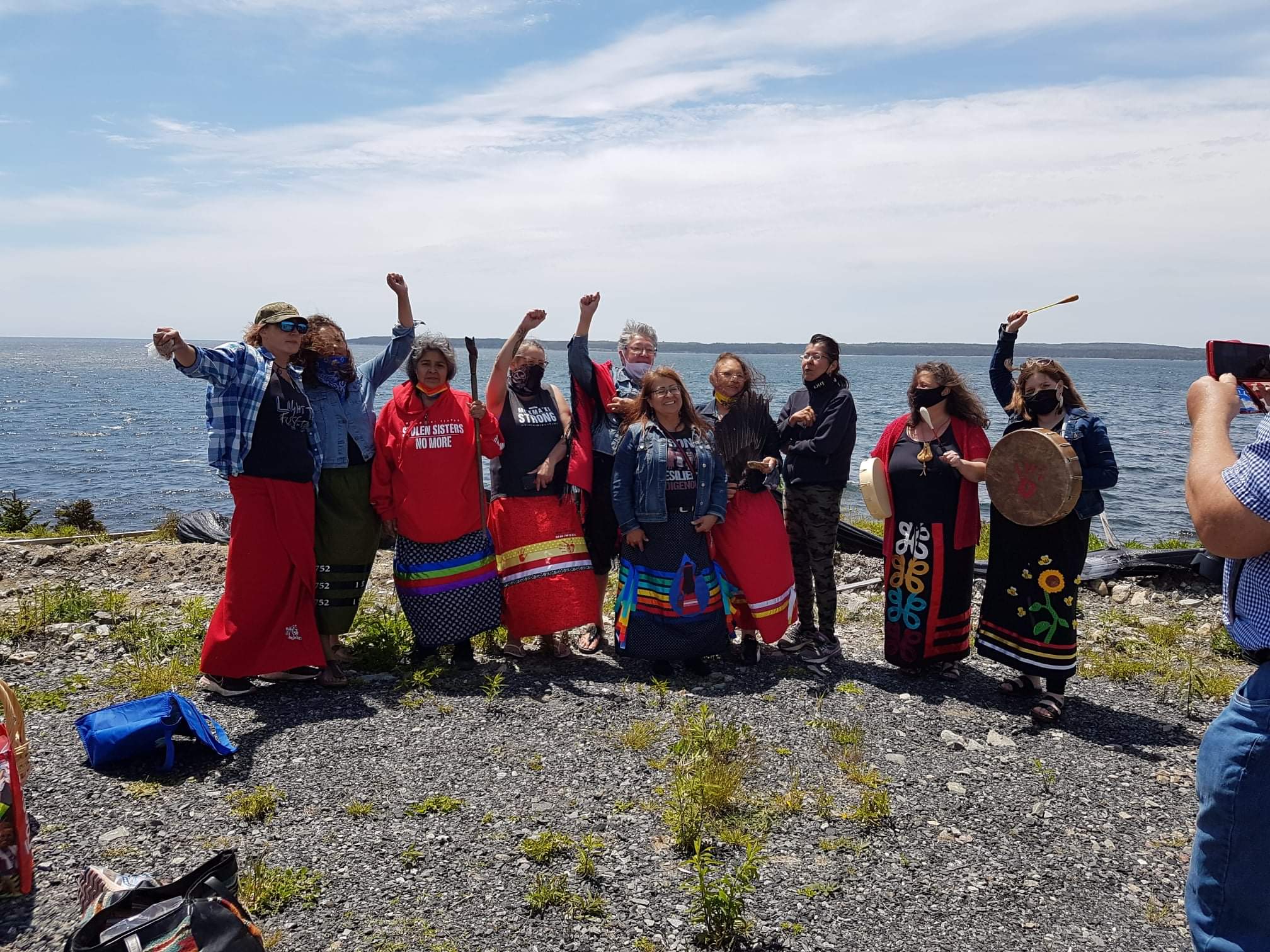 Groups working on Goldboro LNG: Goldboro – parlons-en, Environnement Vert Plus, the New Brunswick Anti-Shale Gas Alliance, Nova Scotia's NOFRAC, the Citizens Oil and Gas Council in Alberta