The Line 3 tar sands expansion pipeline in Minnesota is a catastrophe for the environment. Canadian oil company Enbridge completed a 542 km (337 mi) replacement of the original Line 3 pipeline in September 2021.[1] However, what was described as a replacement in fact also dramatically increased the pipeline's capacity to transport oil.[2] The replacement takes a different route and has a much larger diameter.[3] This doubled the capacity of the initial pipeline to 760,000 barrels of tar sands oil a day.[4] At CAD 7.5 billion, the Line 3 expansion is the largest capital project in Enbridge's history.1446114463 Indigenous groups and local activists have been fighting the pipeline for 8 years, ever since Enbridge published its expansion plans in 2014.[6] Opponents are against importing more tar sands oil. They also condemn the pipeline's dangerous route through Minnesota's sensitive rivers, lakes and tribal lands.
Oil from the tar sands in Canada's Alberta province is is one of the most greenhouse gas intensive fossil fuels in the world.14465 Canadian tar sands are a form of crude bitumen that contains tar, clay and sand. Oil companies extract the bitumen via surface mining or underground extraction. Fossil giants like Shell and Exxon cut down boreal forests that are thousands of years old to mine directly underneath for the tar sands. This causes massive CO2 emissions.[8] Companies also drain wetlands and destroy the natural course of rivers and streams. They leave behind open pits and thousands of square miles of barren landscape where nothing grows.[9]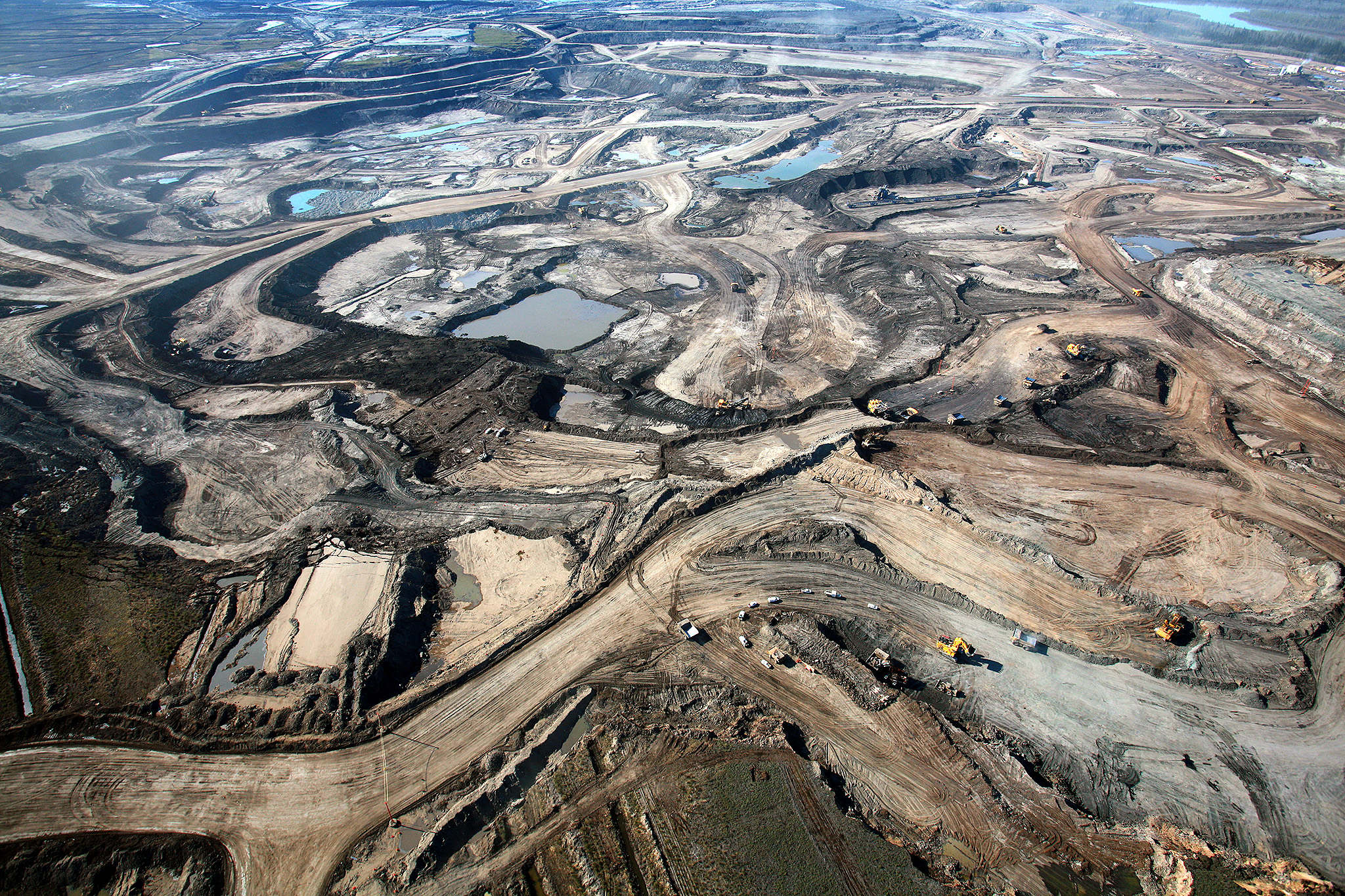 The Line 3 pipeline replacement carves through untouched wetlands and tribal lands.[10] It crosses 200 rivers and streams in northern Minnesota that are part of the Mississippi river headwaters.[11] One single spill would threaten the drinking water of 18 million people.[12] The Line 3 replacement traverses treaty land and snakes its way between the White Earth, Leech Lake and Red Lake reservations.[13][14] The Anishinaabe people fish and hunt in those lands and farm traditional wild rice. They have done so for thousands of years. A single pipeline spill would poison the water, kill the wildlife, and force the indigenous people to leave their homes.[15]
A spill is almost certain. In the US, there have been 3,389 pipeline spills since 2012.[16] From 2002 to August 2018, Enbridge and its subsidiaries caused more than 300 spills from their pipelines.14467 Enbridge was itself responsible for the largest inland oil spill in US history. In 1991, the Line 3 pipeline spilt more than 6.4 million liters (1.7 million gallons) of tar sands oil on a frozen river near the Grand Rapids in northern Minnesota. The owner of the pipeline was Lakehead Pipe Line Company, a subsidiary of the company that later became Enbridge.14469 Had the river not been frozen, the tar sands oil would have poisoned the drinking water of 18 million people.[18] Already during construction work for the Line 3 expansion, Enbridge caused groundwater leakages and contaminated the nature around the construction site. When the company drilled into the soil to lay the pipes, it ruptured 3 groundwater reservoirs.14475 As a result, close to 300 million gallons (1.1 billion liters) of water gushed out of the ground.14477 Enbridge also spilled polluting drilling fluids at least 28 times.14479 The regulatory authorities charged the company to pay USD 11 million for this.14481 This should be a warning. It is only a matter of time until Enbridge's now operational expanded Line 3 will spill.14483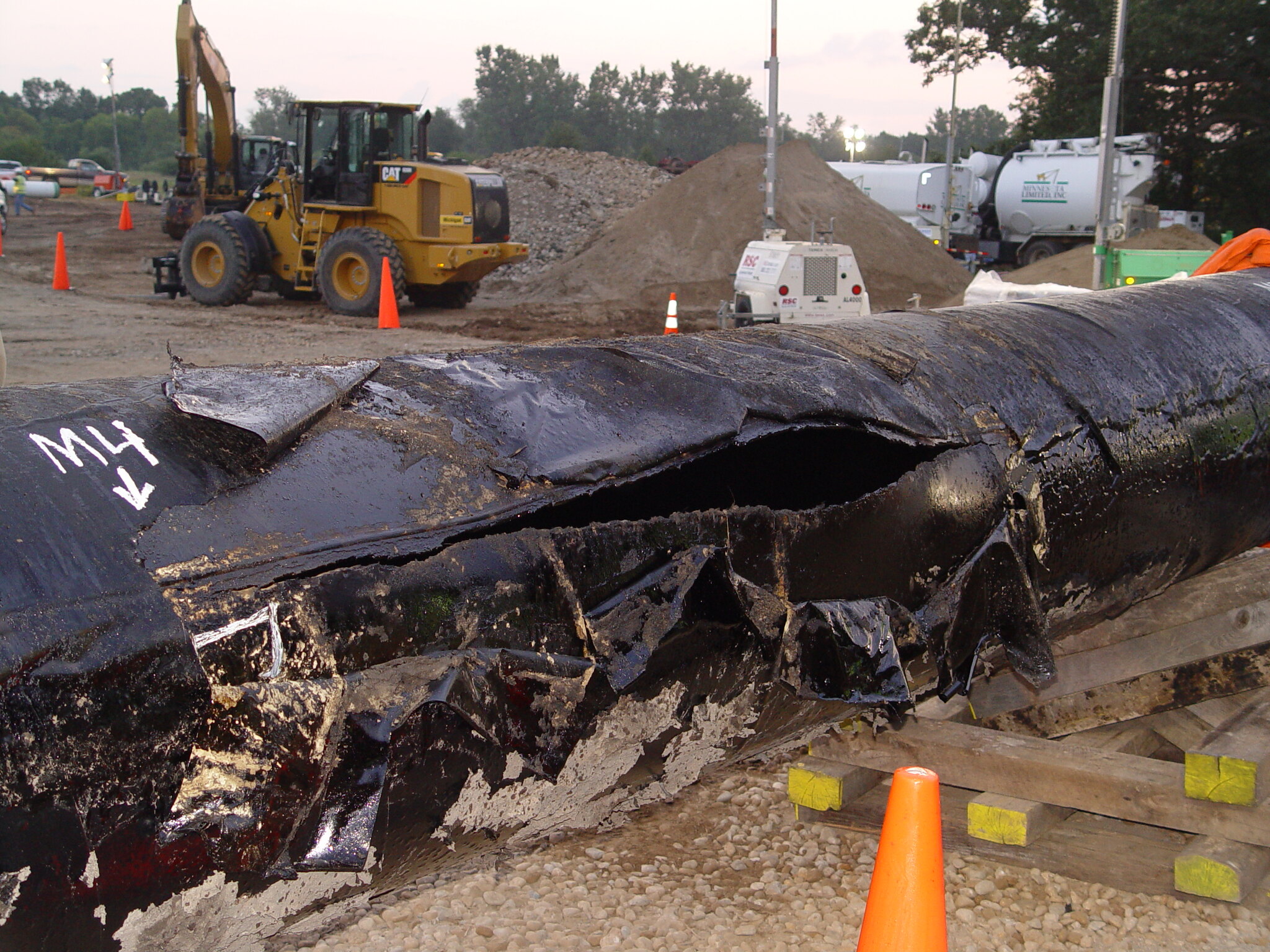 Indigenous people are leading the fight against Line 3. In May 2021, over 300 national and local groups signed a joint letter to President Biden asking him to immediately halt construction.[20] In June 2021, protestors engaged in days of action against the pipeline. Thousands of people took part.[21] Police arrested hundreds and shot at protesters with rubber bullets.[22] Disturbingly, Enbridge paid the police over USD 4.8 million to secure its construction site against demonstrators.1448514487 In a deal with the state, Enbridge reimbursed the meals, overtime hours, and gear for those police officers that protected the pipeline construction site.14485 These payments practically turned the police into a private security firm for the fossil fuel company rather than an independent state body.14489 Enbridge also tracked community meetings and protestors it considered a threat to the company's business.14491 Enbridge's aggressive tactics are a desperate response to nearly a decade of people marching, petitioning, speaking up in local government meetings and engaging politicians to keep the replacement of Line 3 at bay. After Enbridge announced the completion of the pipeline expansion and the first oil fill in October 2021, indigenous and environmental activists vowed to keep up the protest.[24]
Frontline communities and water protectors continue to fight Line 3. In August 2021, the White Earth Band filed a complaint against the Minnesota Department of Natural Resources that granted water use permits for Line 3. With the case, the White Earth Band aimed to guard the rights of wild rice. Protected under tribal law of the White Earth Band, wild rice enjoys the right to exist and flourish in a natural and clean environment. In the case, tribal members said that the water use permits for Line 3 threaten these rights.14493 The court dismissed this unique lawsuit because it extended beyond its jurisdiction.14495 In a separate lawsuit, First Nations people and environmental groups also challenged the expansion permits. They argued that the environmental assessments for the Line 3 permits did not consider the pipeline's climate impacts.14497 Although the judge refused to overturn the permit, the frontline communities will continue their fight. Line 3 is not safe from legal action.14499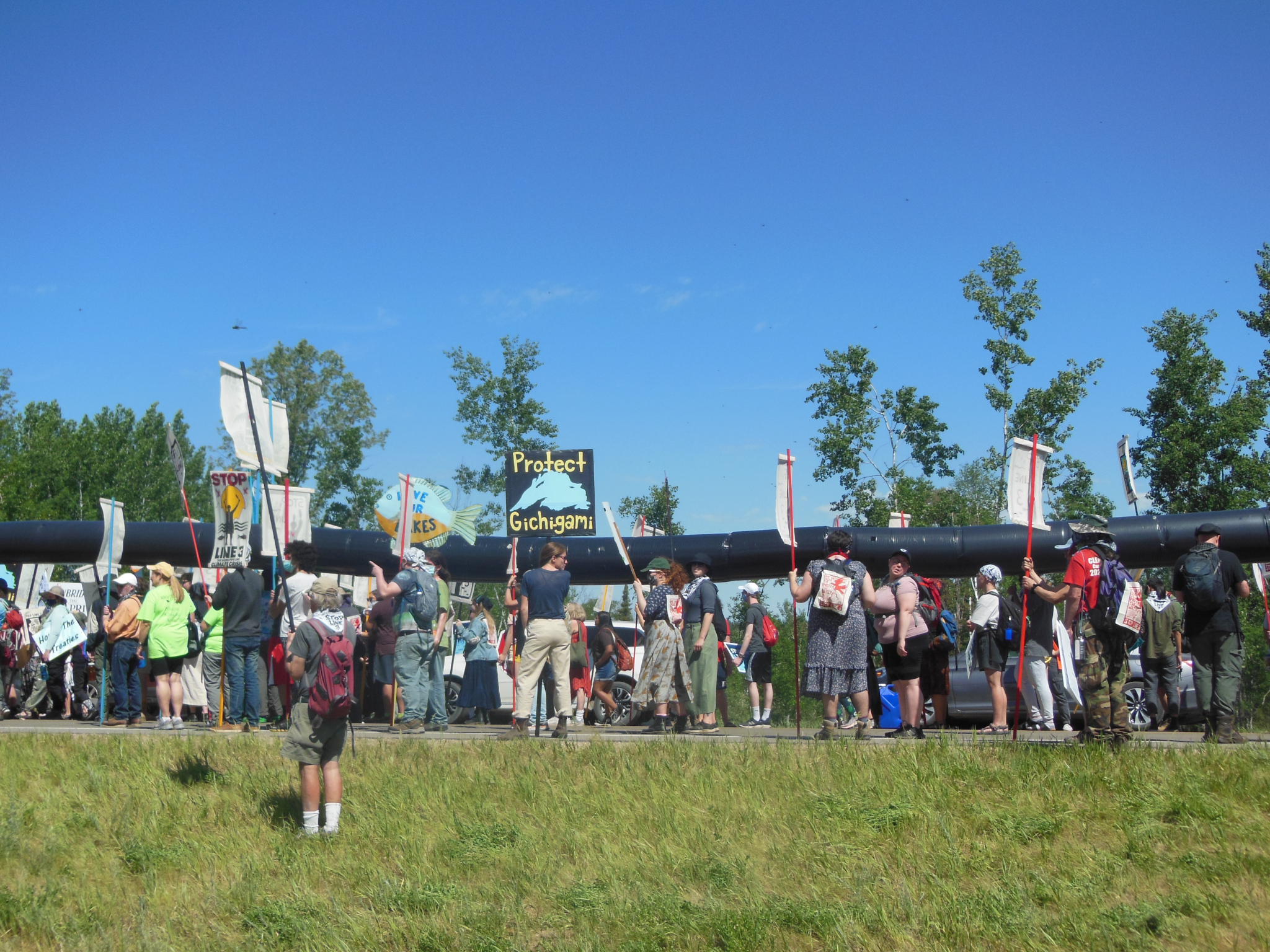 Financial institutions are taking these protests seriously. Some are starting to divest. In April 2021, the New York State pension fund withdrew a USD 7 million stake from Alberta tar sands companies.[29] Banks like Credit Agricole, Swedish SEB, Santander, Natixis and BNP Paribas have adopted policies that exclude financial support for tar sands projects. Insurers like AXA are ending underwriting for tar sands.[30] Any financial institution that supports Enbridge and its Line 3 pipeline project contributes to tar sands oil production, water pollution and grave threats to native peoples in Minnesota.
Groups working on Line 3: Honor the Earth, 350.org, Stop Line 3, Stand.Earth