Vaca Muerta
Location:
Northern Patagonia, Argentina
Project risks:
Environmental Destruction, Litigation, Social Harm
Companies:
YPF SA
Tecpetrol International SA
Pampa Energia SA
Pluspetrol Resources Corporation BV
Chevron Corporation
TotalEnergies SE
Vista Oil & Gas SAB de CV
BP plc
Wintershall Dea GmbH
Royal Dutch Shell plc
Energy Operations Argentina LLC
Exxon Mobil Corporation
Petroliam Nasional Berhad (Petronas)
CNOOC Ltd
Bridas Energy Holdings Ltd
Gas y Petróleo del Neuquén SA
Capex SA
Petróleo Brasileiro SA – Petrobras
Dow Chemical Company
QatarEnergy
Phoenix Global Resources plc
Equinor ASA
Compañía General de Combustibles SA (CGC)
GeoPark Ltd
President Energy PLC
ConocoPhillips
Schlumberger Ltd
China Petrochemical Corporation (Sinopec Group)
Oil and gas companies are wrecking the region of Northern Patagonia in Argentina for the gigantic Vaca Muerta fracking project. Over 25 companies are turning the region into a sacrifice zone the size of Belgium. They are extracting 30% of Argentina's annual oil and 45% of the country's annual gas production in Vaca Muerta. With more than 1,000 drilling sites, the companies are destroying the environment, poisoning the people and fueling the climate crisis.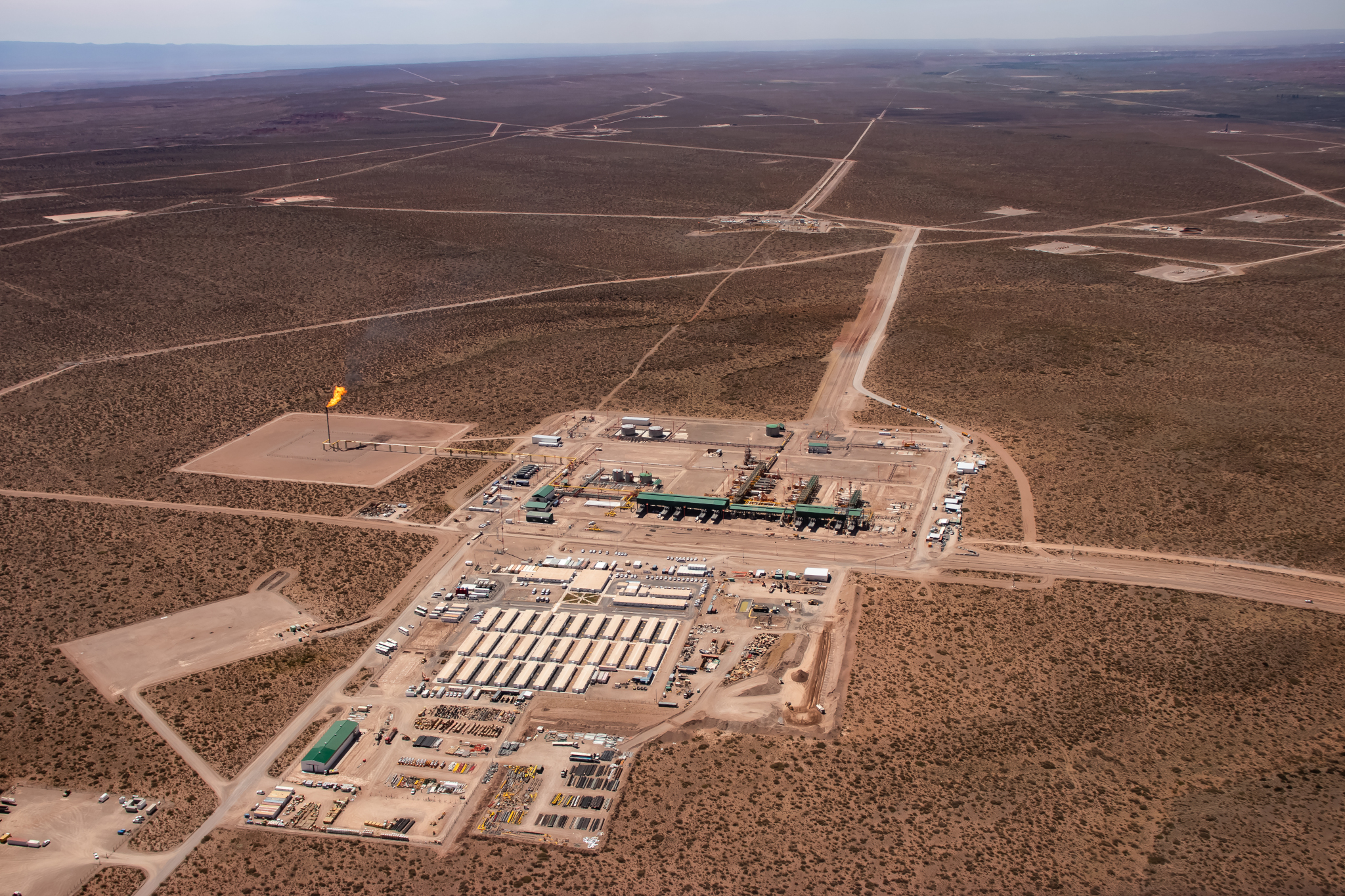 Fracking is a dirty and dangerous technique to extract oil and gas. It is banned in many countries, such as Uruguay, France, the Netherlands, Bulgaria, Ireland and Denmark. Fracking causes earthquakes, contaminates ground and surface water and poisons humans. Fossil fuel companies pump pressurized water, toxic chemicals and sand into the underground rock to release oil and gas. Together with the desired fossil fuels, they bring some of the toxic mixture up to the surface again. This waste contains heavy metals and radioactive liquids. In Vaca Muerta, the companies are illegally dumping this hazardous brew into unprotected open holes. This oily waste is piling up only a few hundred meters away from people's homes.
Fracking makes people ill. Fracking chemicals are poisoning people's drinking water, farmland and harvest. People are suffocating from the persistent smell of oil and gas in the air. It sticks to their noses and dries up their throats. They are suffering chronic health issues such as cancer, asthma and skin diseases. At the same time, fracking causes earthquakes that rattle and crack people's houses. The people live in constant fear of when the next earthquake will hit. Every earthquake threatens to destroy their homes, belongings and health. In July 2021 alone, the people were hit by 60 earthquakes in 10 days.
The Vaca Muerta megaproject brings Northern Patagonian cities close to collapse. Masses of workers are moving to the area. Cities like Añelo are growing chaotically. Within just five years, its population has doubled. Housing and food prices are rising dramatically in Vaca Muerta's nearby cities. Only oil and gas workers can easily afford them now. More and more people have to move into the poor slums on the outskirts of cities. The health and school systems are breaking down.
The indigenous Mapuche people are suffering most from the dirty megaproject. They have been living in Northern Patagonia for centuries. Now, oil and gas companies are drilling wells on the Mapuche's traditional land without their consent. They are invading the indigenous community's homeland with wells, pipelines, heavy machinery, access roads and truck traffic.
But the Mapuche people are fighting back. First, they blocked roads to drilling sites for 2 weeks, then for 48 days and then again for 48 days. With their bodies, they brought Vaca Muerta's fracking wells to a halt. Currently, the Mapuche are taking Exxon, Total, BP, CNOOC and Bridas to court for dumping toxic chemicals into illegal waste holes. Together with the NGO FARN and local citizens, the Wirkaleo Mapuche community is also suing a province in Northern Patagonia. They want the province to halt all fracking activities until it can guarantee that fracking no longer causes earthquakes.
The Mapuche are not alone with their resistance. More and more people are coming together in grassroots initiatives across Northern Patagonia. The Nobel Peace Prize winner Adolfo Pérez Esquivel, a local Catholic Bishop, farmers, doctors, teachers and politicians are speaking up against the region's destruction. Even the United Nations has urged Argentina to stop the gigantic fracking project.
Fossil fuel companies like BP, Petrobras, Equinor, Sinopec and Shell have endless expansion plans. Financial institutions need to stop them now, before they turn Northern Patagonia into a completely unlivable and poisonous desert.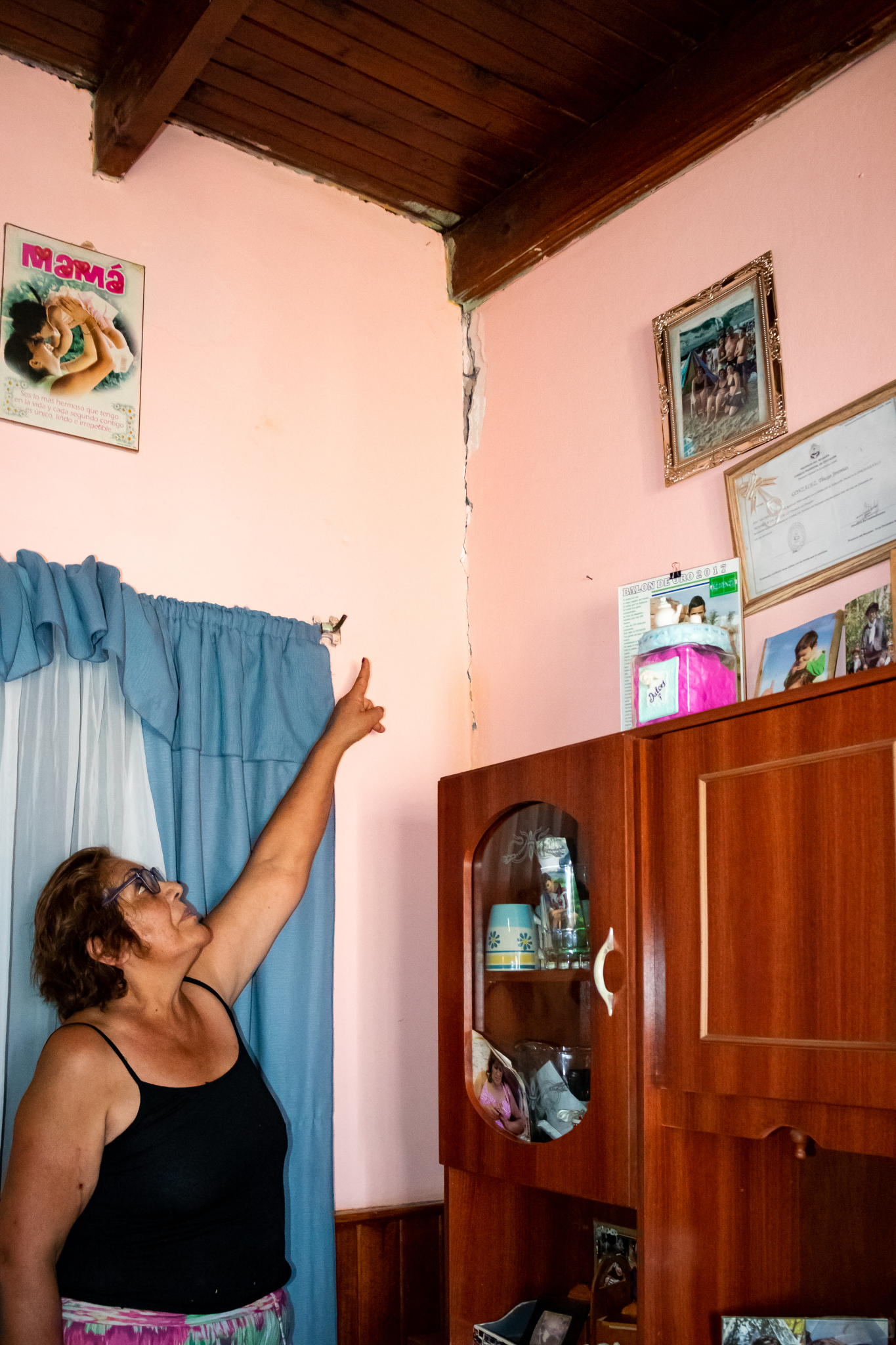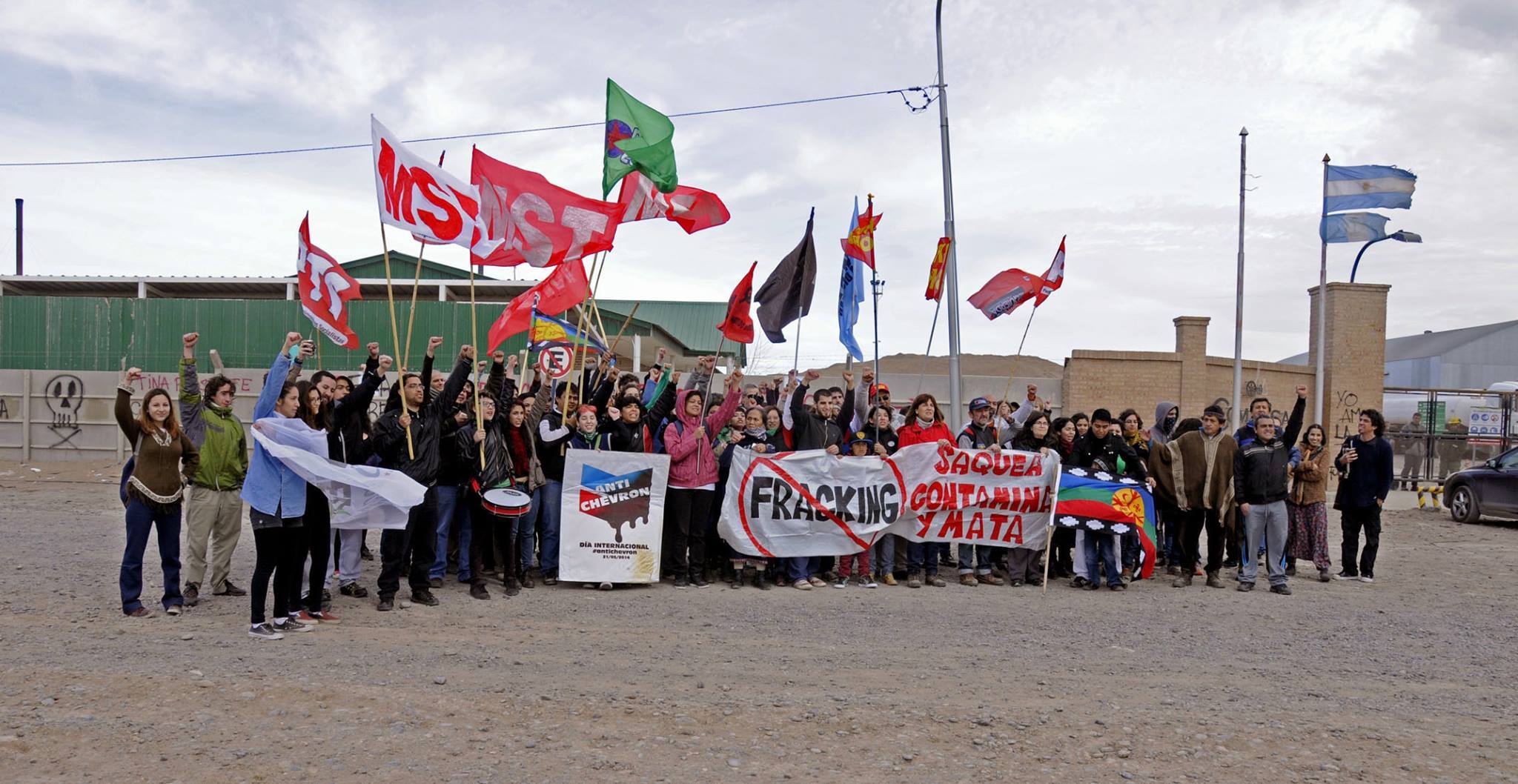 Groups working on Vaca Muerta: Observatorio Petroleo Sur (OPSUR), Enlace por la Justicia Energética y Socioambiental (EJES), Taller Ecologista, Oilwatch LatinoAmerica, Fundación Ambiente y Recursos Naturales (FARN), Periodistas por el Planeta, Asociación Argentina de Abogados Ambientalistas, EcoLeaks